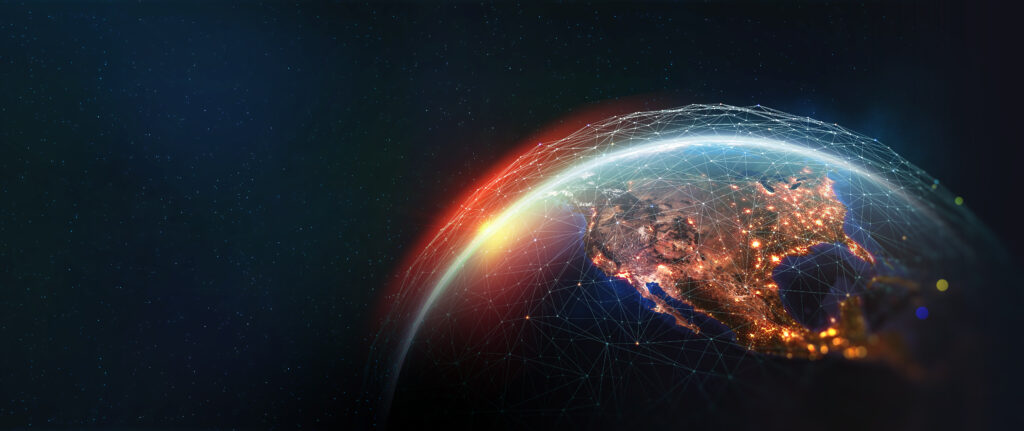 Summary:
In this week's weekly crypto policy roundup: the European Parliament adopts DAC 8 with a significant majority, Eurofi discusses regulatory challenges and investor protection, and digital assets achieve widespread adoption in the institutional banking space.

In Asia, South Korea and Japan exhibit a more crypto – friendly regulatory approach compared to the US, positioning the region as a new hub for digital assets and blockchain innovation.

On Wednesday 13 of September, the European Parliament plenary adopted DAC 8 on by a significant majority, 535 votes for, with 57 against and 60 abstentions. Ultimately, DAC 8 works to encourage the best practices among both authorities and civilians, encompasses tax reporting, which will also yield significant impacts on crypto firms.
Eurofi, a bi-annual European event known for the exchange of views on financial regulation with an objective to improve understanding between the public and private sectors, was kicked off in Spain on 13 September 2023. The event, which sees major participation from both policymakers and industry leaders, saw discussions around crypto assets and regulatory hurdles, addressing crypto risks in the EU and crypto investor protection, among other pressing financial issues.
In fact, the September edition of the Eurofi magazine saw important voices addressing crypto-related issues. Commenting on 2023 being a critical year for crypto regulation, Jose Manuel Campa, Chairperson of the European Banking Authority (EBA) said, "This year can be seen as a tipping point in terms of regulation, with significant progress towards consistent and effective standards at the EU and international level to regulate not only so-called stablecoin issuance but also the wider crypto-asset ecosystem."
Furthermore, Jerome Reboul, Head of the Regulatory Policy and International Affairs Directorate – Autorité des Marchés Financiers (AMF) pointed out the potential problems associated with crypto activities and said, "Despite the recent uncertainty and volatility in crypto-asset markets, there has been an increased interest from participants in these (crypto-asset activities). Participation from institutional players could make the impact of a problem in the crypto world much larger as interconnection with the global financial system will grow."
The three-day event concluded on 15th September 2023.
EU Commission Presidential Election To Determine Crypto's Fate In Europe
Meanwhile, all eyes are on the EU Commission presidential election to see what the newly elected Chair could mean for the future of crypto in Europe. The current EU Commission President and German politician, Ursula Von der Leyen, is likely pursuing a second term as the EU Commission President.
It is worth noting that under her presidency, the EU officials formally signed the MiCA (Markets in Crypto-Assets) into law, creating the first legal framework to govern the crypto industry across the Eurozone.
"When it comes to making business and life easier, we have seen how important digital technology is," said Von der Leyen in her recent State of the Union address. "Europe has led in managing the risks of the digital world. The internet was born as an instrument for sharing knowledge, opening minds, and connecting people. But it has also given rise to serious challenges.
UK FCA Allows Three Extra Months to Comply with Advertising Rules
On 12 September 2023, the UK's Financial Conduct Authority (FCA) confirmed that it will allow certain crypto asset firms an additional three months to comply with the financial promotion rules.
Lucy Castledine, Director of Consumer Investments commented, "From this October, crypto firms must market to UK consumers clearly, fairly, and honestly. And they must provide risk warnings people understand. As a proportionate regulator, we're giving firms that apply a little more time to get the other reforms requiring technology and business change right. We'll maintain our close eye on firms during this extended implementation period."
The move is made to prevent non-compliant promotions from being approved and communicated by unauthorized persons to consumers.
"We intend for firms to be able to submit applications for permission to approve financial promotions from 6 November 2023. The initial application period will close on 6 February 2024," the FCA stated. "On the following day, 7 February, the new legislation will come fully into force, and firms that have not applied to the gateway will no longer be able to approve financial promotions (subject to exemptions)."
Read more on UK digital assets policy below.
Deutsche Bank Partners with Taurus for Crypto Custody Space
Deutsche Bank has announced a partnership with Swiss crypto firm Taurus to offer custody services for institutional clients' cryptocurrencies and tokenized assets. While the bank has revealed no plans for crypto trading yet, it aims to support its clients in the broader digital asset ecosystem.
Commenting on the partnership, Paul Maley, Deutsche Bank's global head of securities services said, "As the digital asset space is expected to encompass trillions of dollars of assets, it's bound to be seen as one of the priorities for investors and corporations alike."
The strategic move by Deutsche Bank comes after major banks like Standard Chartered BNY Mellon and Societe Generale started offering crypto custody services. As trillions of dollars worth of assets grow in the digital asset space, it is sure to be viewed as a top priority for investors and corporations.
PayPal Unveils New Off-Ramp Service for Crypto to USD Conversions
In a strategic move, PayPal has enabled US users to convert their cryptocurrency holdings into USD by unveiling a new off-ramp service. The clients' conversions will be deposited directly into their PayPal accounts, the company insisted.
Initially launched in partnership with MetaMask, this service is a part of PayPal's broader effort to expand its footprint in the digital asset space. The service will extend to other wallets, decentralized applications (dApps), and NFT marketplaces soon.
This development comes on the heels of PayPal's recent On Ramp integration, which allows for direct crypto purchases, signaling a concerted effort to integrate further with various wallet providers.

Read more on crypto payments below.
Asia v/s the US: Approach Towards Crypto Governance
South Korea
The sixth annual Korea Blockchain Week held in Seoul highlighted the difference between the US and Asia in terms of the regulatory approach taken towards cryptocurrency. For example, while the SEC seems to be taking steps to increase scrutiny on digital assets, Asian countries like South Korea and Japan continue to foster a more crypto-friendly environment.
Commenting on the same, Caroline Pham, a commissioner at US regulator the Commodity Futures Trading Commission (CFTC), said, "I think it's funny that in the US we have been so used to some of the tremendous successes that we've had in the tech sector that we take it for granted. It's like everything (in Asia) is 10 years ahead of where we are in the US."
The conference saw participation from 263 blockchain companies from all over the world and the gathering consensus at the event was that the US authorities remain embroiled in lawsuits and regulatory uncertainties, hindering the industry's growth.
Meanwhile, Asia continues to set up clear frameworks to attract businesses. The US lag may pave the way for Asia to emerge as the new hub of digital assets and blockchain innovation.
Singapore
Singapore's annual TOKEN2049, known to be "a premier crypto event where founders and executives of the leading Web3 companies and projects share their view on the industry," saw participation from crypto giants like Binance CEO Changpeng Zhao, OpenAI CEO Sam Altman, and Formula 1 driver Daniel Ricciardo, among others.
Speaking at the event, Ripple's CEO Brad Garlinghouse indicated that America is perhaps the least attractive location to launch a cryptocurrency venture at this moment. Given Ripples' ongoing battle with the SEC, Garlinghouse believes that the regulatory body is embroiled in a political struggle against the cryptocurrency sector, evidenced by its legal actions.
The event on 13th -14th September 2023, saw participation from over 10,000 global attendees.
Vietnam
Ranking first in crypto adoption, cautiously optimistic Vietnam's crypto market continues to rapidly evolve. According to a report by Kyros Ventures, Coin68, and Animoca Brands, the Vietnamese investors have gone a step further and called for structured governance around crypto.
Furthermore, the report found that 75% of investors in Vietnam support crypto regulation. As the market expects to grow 16.8% annually with the prediction of crypto exchange revenues hitting $109 million by the end of the year, over 70% of investors believe that the current downtrend is nearing its end and nearly 60% of investors have more than half of their portfolio in stablecoins.
Hong Kong and Israel Partner to Explore CBDC
The Hong Kong Monetary Authority (HKMA) has collaborated with the Bank of Israel (BOI) and the International Settlements Innovation Hub Hong Kong Centre through Project Sela – an endeavor to explore the technical feasibility of a retail Central Bank Digital Currency (CBDC) that allows for direct connections with non-bank payment intermediaries.
While the HKMA has not yet committed to launching an e-HKD anytime soon, the findings from the joint report of Project Sela may guide the government's ongoing exploration of CBDCs.
This project also aims to benefit other central banks considering similar architectures by proving the model's feasibility without compromising cybersecurity or end-user privacy.
Originally Published Links –