Yaya J. Fanusie
Director of Policy for AML & Cyber Risk
He spent seven years as an economic and counterterrorism analyst in the CIA, briefing federal law enforcement, military personnel, White House-level policy makers and the President.
After government service, he joined the think tank world and as Director of Analysis at the Foundation for Defense of Democracies' Center on Sanctions and Illicit Finance led research on sanctions evasion and terrorist financing threats. In 2016 he began tracking the illicit use of crypto and wrote some of the first public analysis on a terrorist crypto crowdfunding campaign. He later published a major study on efforts by Russia, Iran, Venezuela, and China to build national blockchain infrastructure.
Yaya is currently an Adjunct Senior Fellow at the Center for a New American Security (CNAS). He is a frequent media commentator and has testified before Congress multiple times on illicit financing issues. He is considered a leading expert on China's CBDC.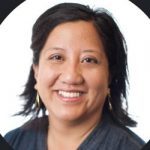 Annie Dizon
Chief Operating Officer
With more than 20 years of tech, operations, and marketing experience, Annie has held several senior executive positions at the global social impact nonprofit TechSoup; most recently serving as Vice President of Customer Experience.
Prior to TechSoup, she led marketing communications programs for leading Fortune 500 companies in the financial and professional services sectors.
She led C-suite media relations and content for IHS Markit research divisions across Europe, the Middle East and Africa.
Amanda started her career as a terrorism and intelligence analyst.