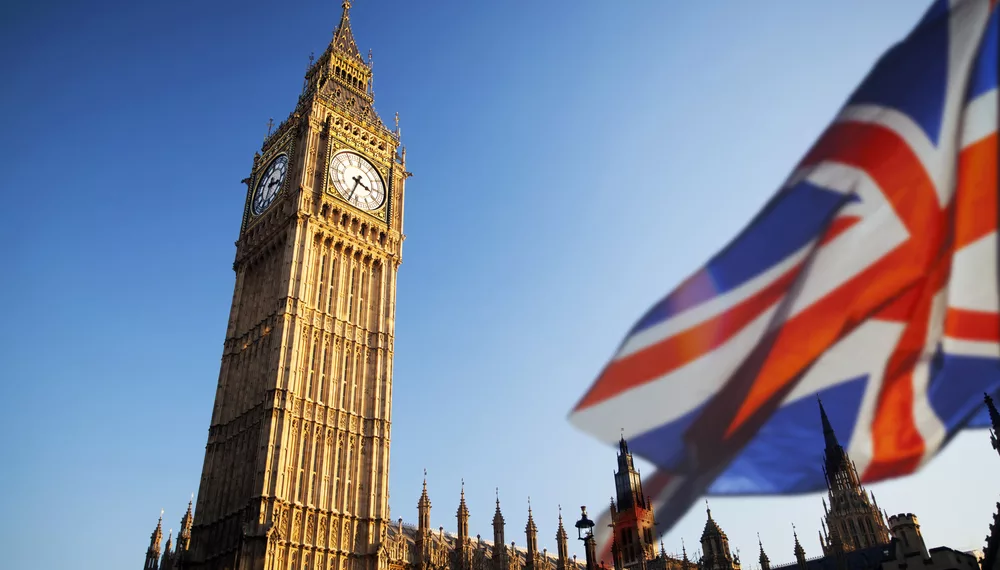 Summary:
Over the past 12 months, the UK has made noteworthy advancements in modernizing its framework for digital assets, especially as compared to nations like the US.
The horizon for 2023 and 2024 holds pivotal moments in the digital asset policy domain, including the anticipated regulation of stablecoins and other backed cryptoassets with the first major legislative transformation for cryptoasset companies slated for October of this year.
To support policymakers in the UK, the Crypto Council expanded operations and staff in country.
Read more CCI policy briefs or news analysis
UK's Digital Asset Progress in the Last Year and What's Ahead
Over the past 12 months, the UK has made noteworthy advancements in its framework for digital assets. While it might not be as progressed as the EU (given MiCA), the UK is making more progress than nations like the US. A testament to the UK's vision is the cryptoasset roadmap introduced in His Majesty's Treasury's consultation titled "the future financial services regulatory regime for cryptoassets" which concluded on April 30, 2023. A landmark in this journey was the green light for the Financial Services and Markets Bill at June's end, enabling legislative shifts to empower regulators for comprehensive oversight of cryptoassets.
A consistent perspective of the government is its aspiration to transform into a global cryptoasset hub. This vision traces back to comments made by the then-Economic Secretary to the Treasury, John Glenn, in April 2022 and has been echoed by the present EST, Andrew Griffith. Such ambitions significantly shape the pace and direction of policy decisions.
However, the journey isn't without bumps. The UK's first step of digital asset regulation – registration for firms with the FCA for AML/CTF, has been challenging. Firms have experienced delays in getting their applications reviewed, in some cases waiting months to even receive a case officer. The FCA has also expressed frustrations, citing the reason only 15% of applications have been accepted since the registration regime was brought in in January 2020 as being due to poor and/or incomplete submissions. With the imminent approach of rules on financial promotions potentially bringing into the FCA's scope scores of non-UK or previously unregulated firms, challenges of ensuring a robust, but timely and efficient process are likely to remain.

The horizon for 2023 and 2024 holds pivotal moments in the digital asset policy domain, including the anticipated regulation of stablecoins and other backed cryptoassets. Firms will need to comply with the first major legislative transformation for cryptoasset companies, concerning the regulation of financial promotions, from October 8. While these changes do not yet bring firms within the full regulatory purview of the FCA, they nonetheless signify a substantial shift due to their expansive jurisdictional reach. This could mean that presently unregulated or overseas-based firms might soon find themselves within the purview of UK regulations.
Navigating the UK's Financial Sector: Landmark Bills and Influential Reports in Cryptoassets
1. Financial Services and Markets Bill (FSMB)
Dates: Introduced to the House of Commons in July 2022, the Bill transitioned to the House of Lords in December 2022, receiving its Royal Assent on July 29.
Overview: The FSMB stands as a watershed legislation, introducing transformative changes to the UK's financial services. The Bill places significant emphasis on Authorised push payment (APP) fraud and cryptoassets. Notably, it expands the scope of Part 5 of the Banking Act 2009, encompassing payment systems deploying digital settlement assets. This will encompass certain stablecoin activities under FCA's purview, paving the way for a regulatory regime akin to traditional financial instruments. Furthermore, the HMT acquires the authority to regulate specific stablecoins and amend FCA or Prudential Regulation Authority (PRA) rules for financial stability.
2. FCA's Stance on Financial Promotions for Cryptoassets
Dates: Announced on June 08, 2023, this new regime will be operational from October 08, 2023.
Overview: The FCA's Policy Statement PS23/6 introduced fresh financial promotion rules for cryptoassets, classifying them as Restricted Mass Marketed Investments. These regulations will apply universally, potentially incorporating non-UK or presently unregulated firms. Firms must ensure clarity in marketing communications, complying with the FCA's guidelines. An accompanying document, Guidance Consultation 23/1 (GC23/1), was also released, seeking feedback on the promotion requirements.
3. House of Commons Treasury Select Committee (TSC) on Cryptoasset Regulation
Dates: Unveiled in May 2023, it follows their previous report from 2018.
Overview: The TSC, wielding significant influence, remains cautiously optimistic about innovation but holds reservations about unbacked cryptoassets, suggesting they be regulated as gambling. This recommendation has evoked strong industry responses, with entities like Crypto UK voicing their concerns. However, HMT countered with the Government's official viewpoint, rejecting the gambling regulation proposal.
4. All Party Parliamentary Group (APPG) on Cryptoassets
Dates: Following an extensive inquiry, APPG's report was launched on June 05.
Overview: Led by SNP MP Dr Lisa Cameron, this report echoes the call for robust cryptoasset regulation by 2025, advocating for specialized cryptocurrency units and a designated "crypto tsar". The report, leaning more positively towards cryptoassets, suggests the establishment of dedicated crypto units by regulatory bodies, including the FCA.
The unfolding financial narrative in the UK, especially around digital assets, remains a balance of cautious optimism, regulatory agility, and industry pushback, as policymakers and stakeholders chart the way forward.