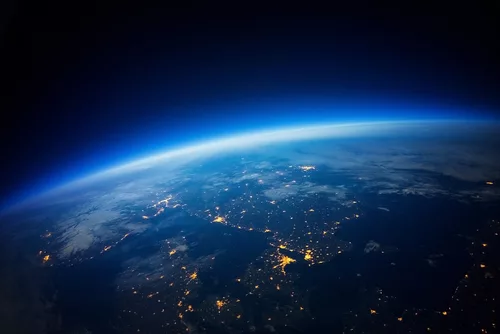 Summary
Europe is moving swiftly with the first spot Bitcoin ETF
United Arab Emirates is poised to make Dubai not only the Middle East and North Africa region tech hub but also the global tech hub
A pro-bitcoin candidate got through Argentina's presidential primary
Asia's continues to lay the foundations to become a crypto haven
As US Securities and Exchange Commission (SEC) gears up to potentially approve its first-ever exchange-traded fund (ETF), Europe has swiftly moved in with the first spot Bitcoin ETF on Euronext Amsterdam on 15 August 2023.
Trading under the ticker BCOIN, Europe's first Bitcoin ETF was launched by London-based Jacobi Asset Management with a decarbonization strategy and will be regulated by the Guernsey Financial Services Commission (GFSC).
Commenting on the launch, Jacobi CEO Martin Bednall said, "It is exciting to see Europe moving ahead of the US in opening up Bitcoin investing for institutional investors who want safe, secure access to the benefits of digital assets using familiar and regulated structures like our ETF."
BCOIN was approved for launch in October 2021, but met with circumstantial delays until recently. Upon receiving the approval, then-Jacobi CEO, Jamie Khurshid, said that "This is an exciting moment for Europe as regulatory approval comes ahead of those waiting for a decision from the SEC." Nearly two years later, the same remains true.
However, Europe's launch of ETF is now a pressurizing factor for the SEC.
Push Toward Decarbonisation of Crypto
As the popularity of ETFs grows among investors, there is a push for sustainable practices around Bitcoin's energy usage and buying of Renewable Energy Certificates (REC) to offset its carbon emissions.
In fact, Jacobi's newly established ETF on Euronext Amsterdam offers carbon offsetting by quantifying the electricity consumption attributable to Bitcoin in the ETF and purchasing equivalent RECs.
Dubai's Aims To Be A Global Tech Hub
As Europe joins the global Bitcoin ETF trend, United Arab Emirates (UAE) buckles up to make Dubai not only the Middle East and North Africa region tech hub but also the global tech hub. On 16 August 2023, Dubai announced that it will be granting heavily subsidized (up to 90%) commercial licenses with the potential to artificial intelligence (AI) and Web 3.0 businesses.
Dubai International Finance Centre (DIFC) will be issuing subsidized licenses. Commenting on the announcement, DIFC CEO Mohammad Alblooshi said, "This is a notable milestone for the Dubai AI and Web3 Campus and will strengthen Dubai's position as the business destination of choice for technology-focused companies and attract more world-class talent and diversified investors to the region."
Furthermore, to attract investment Dubai has also been granting operational certificates to cryptocurrency exchanges. Recently, Japan's Nomura was awarded a full Dubai crypto license for its Dubai-based Laser Digital Holdings.
While SEC struggles to catch up, Asian countries like Singapore, Hongkong, and UAE continue bringing clarity to crypto regulation.
Asia's Power Moves for Becoming Crypto Haven
In June, the Hong Kong Securities and Futures Commission (SFC) legalized retail crypto trading and introduced a new regulatory regime for virtual assets. SFC CEO Julia Leung said, "Providing clear regulatory expectations is the key to fostering responsible development." So far, two licensed crypto exchanges operate in Hong Kong.
Following suit, the Monetary Authority of Singapore (MAS) announced the features of its new regulatory framework to ensure value stability for stablecoins regulated in Singapore. The move came after the government took industry and public feedback into consideration. Ho Hern Shin, Deputy Managing Director at MAS said, "MAS' stablecoin regulatory framework aims to facilitate the use of stablecoins as a credible digital medium of exchange and as a bridge between the fiat and digital asset ecosystems."
Last month, the Japan Blockchain Association (JBA) requested the government to review the taxation system for crypto assets, which is a possible obstacle in Web 3.0 business and crypto growth, as the Japan Crypto Asset Trading Association (JVCEA) confirmed that the number of people getting involved in crypto asset trading continues to grow in the country.
As crypto-pioneering countries prioritize investor protection, clarity, and ease of business, all eyes turn to SEC's lag.
Meanwhile, the US SEC enforcement to regulate crypto sees relentless pushback by the crypto industry.
In the legal battle between the SEC and Coinbase, fresh statements issued by Coinbase state that the company "welcomes new regulatory rules of the road and believes they would benefit Coinbase and the industry. But regulation must be fair, transparent, and lawful."
Calling out the SEC for overstepping its statutory authority, Coinbase said that "The action reflects an abrupt, unexplained change of agency position, unmoored from the statutory authority Congress has given the SEC."
Crypto-Friendly Politician Bags a Win
Argentina's newest Presidential candidate, Javier Milei, who was open and vocal on his crypto-friendly and anti-central bank stance, has bagged the primary elections and is now the front-runner for the fall general election. His win also pushed Bitcoin to surge to new levels in Argentina.
Meanwhile, Democratic Presidential Candidate Robert F. Kennedy Jr. has not only invested in Bitcoins but also publicly advocated for policies that support the crypto industry. Both Kennedy and Republican candidate Vivek Ramaswamy started accepting Bitcoin donations.
As the SEC grapples with its regulatory approach, the crypto landscape around the world is experiencing seismic shifts with other regions setting a stage for a more crypto-friendly future.
Originally published press releases and Links
https://jacobiam.com/news/press-release-15th-august-2023/
https://apps.sfc.hk/edistributionWeb/gateway/EN/news-and-announcements/news/doc?refNo=23PR53
https://www.sfc.hk/-/media/EN/assets/components/Guidelines/File-current/Licensing-Handbook-for-VATPs-31-05-2023.pdf?rev=a94fa7324a964e328dd2415815611d76
https://www.mas.gov.sg/news/media-releases/2023/mas-finalises-stablecoin-regulatory-framework
https://www.difc.ae/newsroom/news/dubai-ai-and-web-30-campus-introduces-specialised-licensing-solutions-tech-firms-looking-scale-their-business-region/
https://www.prnewswire.com/news-releases/jacobi-asset-management-receives-approval-to-launch-the-worlds-first-tier-one-bitcoin-etf-301401408.html
https://fingfx.thomsonreuters.com/gfx/legaldocs/akpeaaozrpr/frankel-secvcoinbase–coinbasemotionforjudgment.pdf