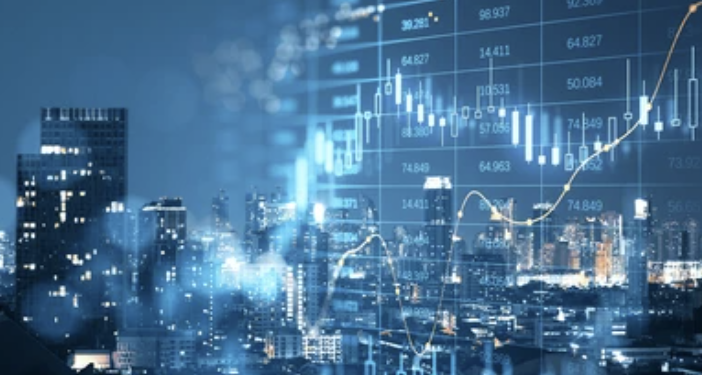 Summary
This week in crypto policy, the SEC Chairman Gary Gensler talks FTX and Grayscale ETF;
The Bank of England (BoE) and the Financial Conduct Authority (FCA) launch a regulatory framework for stablecoins;
The European Parliament and the Council of the EU reached a final agreement on the regulation introducing European Digital Identity Wallets; and
Hong Kong may introduce ETFs that directly invest in cryptocurrency;
Starting in the US this week, the SEC said it is in talks with Grayscale Investments about their application to transform the Grayscale Bitcoin Trust (GBTC) into a spot bitcoin exchange-traded fund (ETF), following Grayscale's legal win against the SEC's initial rejection. The court ruled the SEC's denial as unjustified, leading to renewed discussions.
Reports said, Grayscale is actively engaging with the SEC's Division of Trading and Markets, while other significant players like BlackRock and Fidelity are also advancing in similar negotiations. This development is keenly watched, as SEC approval of a spot bitcoin ETF is seen as a pivotal step towards mainstream acceptance of digital assets. The SEC's approval for one or more ETF applications could be a significant milestone facilitating the potential entry of everyday investors into digital assets.
Gensler, has remained non-committal on the decision, highlighting the rapidly changing nature of digital asset technologies and business models. The outcome of these talks could have significant implications.
Additionally, at DC Fintech Week, Chair Gensler participated in a fireside chat with Professor Chris Brummer. Chair Gensler said on Wednesday that crypto exchange FTX could be revived under new leadership. "Build the trust of investors in what you're doing and ensure that you're doing the proper disclosures," he told CNBC during the conference.
Bank of England Introduces Stablecoin Regulation
The Bank of England (BoE) and the Financial Conduct Authority (FCA) have launched a regulatory framework for stablecoins and other significant payment systems, focusing on those denominated in sterling. This initiative, a part of the UK's post-Brexit strategy to become a leading digital assets hub, aims to ensure trust in payments while addressing issues like money laundering and stability of these digital tokens. The regulations extend the BOE's and FCA's authority to cover systematic payment systems and entities dealing with 'digital settlement assets' such as stablecoins. The new framework operates under the principle of "same risk, same regulatory outcome," equating the risks of stablecoins with traditional payment systems. The BoE seeks to integrate stablecoins into everyday transactions, requiring them to be fully backed by central bank deposits. Meanwhile, the FCA is setting high authorization standards and is open to feedback while warning of penalties for non-compliance. The guidelines also evaluate the suitability of foreign stablecoins in the UK, acknowledging their benefits and challenges. Currently, no stablecoin meets these proposed standards, but this could change with the evolving landscape of digital assets.
On 8 November 2023, the European Parliament and the Council of the EU reached a final agreement on the regulation introducing European Digital Identity Wallets, which will be subjected to final approval by both the authorities soon.

This agreement paves the way for the introduction of a secure digital identity framework for all EU citizens. The Digital Identity Wallet will enable EU citizens to access various public and private online services securely, protecting personal data across Europe. Expected to be widely accepted by online platforms, the Wallet is a key step towards Europe's goal of a comprehensive digital transformation by 2030, providing a secure and convenient digital identity solution.
The European Banking Authority has published its third batch of the Markets in Crypto-assets (MiCA)-related regulatory technical standards, providing additional details on reporting, recovery plans and supervision.
APAC
Hong Kong
In APAC crypto policy, Hong Kong is contemplating the introduction of ETFs that directly invest in crypto, as a part of its effort to establish itself as a digital asset hub in the Asia-Pacific region. This move follows Hong Kong's implementation of a virtual asset regulatory framework in June, aimed at attracting companies and enhancing investor protection. Currently, Hong Kong lists several futures-based crypto ETFs, but the potential introduction of spot ETFs is seen as a way to mainstream digital assets.
Hong Kong is also exploring tokenization and has updated regulatory guidance to allow tokenized products for retail investors.
SEBA Bank's Hong Kong subsidiary, a part of the Swiss-regulated crypto bank, has obtained a license from Hong Kong's Securities and Futures Commission (SFC). This licensing marks a significant stride in SEBA's expansion into the Asia Pacific region and reflects Hong Kong's ambition to become a hub for virtual assets.
Amy Yu, CEO of SEBA Hong Kong (APAC) said, "The region's position at the forefront of finance, trading, and innovation has long been attractive to us, as servicing APAC clientele is an integral aspiration of the team's DNA."
The license enables SEBA Hong Kong to engage in regulated activities involving various securities, including dealing and distributing virtual asset products like over-the-counter derivatives and structured products based on virtual assets. Additionally, the firm is authorized to provide a device on securities and virtual assets to institutional and professional investors.
Meanhwhile, HSBC has planned to launch a digital assets custody service in 2024, aiming at institutional clients dealing with tokenized securities. This new service will compliment HSBC Orion, their digital asset issuance platform, and the recent initiative for tokenized physical gold, forming a comprehensive suite for institutional clients. Partnering with Swiss tech firm Metaco, HSBC plans to leverage Metaco's Harmonize platform for a secure management of digital assets.
UAE
In Middle East crypto policy, we focus this week on SC Ventures – a part of Standard Chartered, and SBI Holdings – a Japanese financial conglomerate, are collaborating to create a Digital Asset Joint Venture in the UAE, with a focus on the burgeoning digital assets sector. Capitalized with $100 million, this venture will invest in the various facets of the digital assets world, including market infrastructure, DeFi, tokenization, and the Metaverse.
Commenting on the development, Alex Manson, CEO of SC Ventures said, "The region is fast becoming a hub for fintechs in the digital asset space due to its regulation, strengthening infrastructure and talent. The Digital Asset Joint Venture will be an important vehicle to explore the emerging digital asset ecosystem opportunities globally. The Joint Venture will leverage SC Ventures' experience in digital assets through our ventures such as Zodia Custody and Zodia Markets, and through our investments in fintechs like Ripple and Metaco."