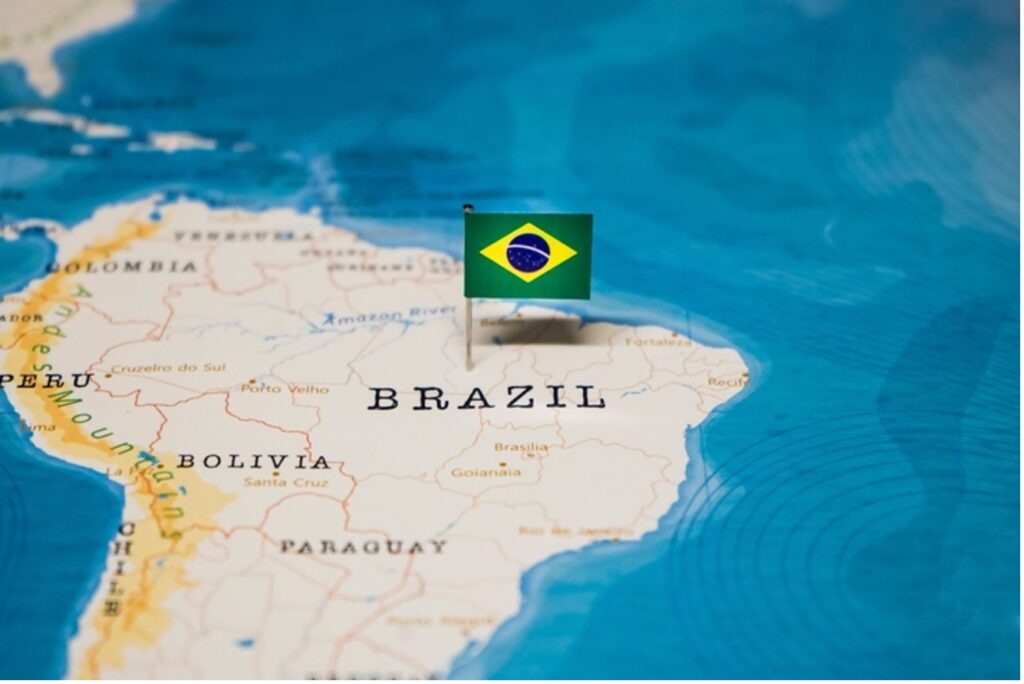 Summary
Brazil is Latin America's largest crypto economy – in 2021, 8% of a population of 214 million used crypto – and usage continues to grow exponentially.
The country's policy-makers and regulators are broadly supporting the shift to crypto, signaling continued strong growth, and making it increasingly likely that Brazil will become a regional center for crypto.
Stronger regulation is, however, a concern and legislators say they need to protect consumers while balancing innovation.
Check out more examples of crypto in action on CCI's resources page.
This week, Brazilian and Argentinean officials said they are weighing options regarding a new shared currency. Crypto's growing success in emerging markets is not a surprise. Typically, crypto usage thrives in countries that have a history of financial instability or where access to traditional banking products is limited. The current global phenomenon of rising inflation and devaluing fiat currencies is creating a potent mix, making crypto an enticing alternative to those looking to protect and develop their financial assets.
Brazil is facing some of these challenges  – it is suffering with inflation and currency devaluation and it has historically experienced costly financial transactions and bureaucratic financial systems – but it is also a market with its own signature. Many users are investing in, and trading on, crypto exchanges rather than simply using cryptocurrencies to dodge high charges and weather financial instability..
High Digital Literacy Rates
There are a number of reasons for the take up of crypto in Brazil. Notably, the country has high levels of 'digital finance' literacy, with the government promoting digital payments. While this isn't crypto, it has laid helpful foundations. In October 2020, the central bank launched Pix, a free, real-time retail payment system. By November 2021, approximately 50% of the population was using it and it accounted for more than 70% of total transactions. Additionally, the government used Pix to disburse COVID-19-related financial relief, obliging recipients to sign up, since then, many have continued to use it.
In turn, this has laid the groundwork for greater fintech uptake, and in December 2021, Mercado Libre, the region's largest e-commerce company by market value, started allowing its Brazilian users to use cryptocurrencies.
As a result of Brazilian's confidence with 'digital money', users are showing a far greater willingness to experiment with crypto for purchasing, trading and saving. Interestingly, data from Brazil shows that individuals use different cryptocurrencies for specific purposes, showing a depth to transacting and confidence with the products.
The 2022 Global Crypto Adoption Index: Emerging Markets Lead in Grassroots Adoption, China Remains Active Despite Ban, and Crypto Fundamentals Appear Healthy
Crypto Exchanges and Banking
While global exchanges like Coinbase and Binance have a presence in Brazil, regional exchanges are taking the lead. Mercado Bitcoin is Brazil's largest crypto exchange. Founded in 2014, it has more than 5 million users and raised $250 million in a Series B funding round in 2021.
Its main competitor is the Mexican-based crypto exchange, Bitso. Bitso announced in July that it had reached 1 million users in Brazil a year after it launched. Again it reached its target more swiftly than forecast and saw transaction volumes increase by 66% between June 2021 and May 2022.
These successes are attracting interest from other players. PicPay, a Brazilian fintech, announced plans to launch a crypto exchange and Brazilian real-tied stablecoin during the year, as did Spanish crypto exchange, Bit2Me, which plans to allow users to buy and sell crypto with fiat currencies and provide crypto to crypto trading.
The country's banks are also seeing the benefits of these shifts. The introduction of Pix prompted a significant fall in current account service fees, but it also had the unintended, but positive effect, of encouraging the unbanked to open accounts. As a result, banks now have more potential customers to whom they can sell products.
These previously unforeseen opportunities may explain the interest of local banks in diversifying into the sector. July saw Brazil's largest digital bank (by market value), Nubank, reach 1 million users on its crypto trading platform, Nucripto, within a month of its launch. This milestone had been set for a year. Underlining its faith in the future of crypto, Nubank revealed that it had allocated approximately 1% of its balance sheet to bitcoin.
Meanwhile, Itaú Unibanco, the country's largest private bank, announced plans to launch an asset tokenization platform, transforming traditional financial products into tokens, which can then be logged on the blockchain.
Outlook
The rapidity of developments and the swiftness with which targets have been hit, suggests a robust outlook for Brazil's crypto sector. Several global exchanges reportedly view the country as the main market in Latin America –not only as the largest market in the region, but also one with enormous potential. Given the population's digital literacy, it is expected that cryptocurrency will likely become a routine form of payment in the country.
As with other emerging markets, however, regulation is an issue. To date, there have been limited moves in terms of prevention, detection, investigation or prosecution of crypto-related financial crimes; new and enhanced regulation is required to protect users, investors and the processes themselves. This is emerging, with 13 cryptocurrency bills proposed between 2015 and 2022. Effective legislation would support Brazil's position regionally, and ultimately, globally, as a crypto center.