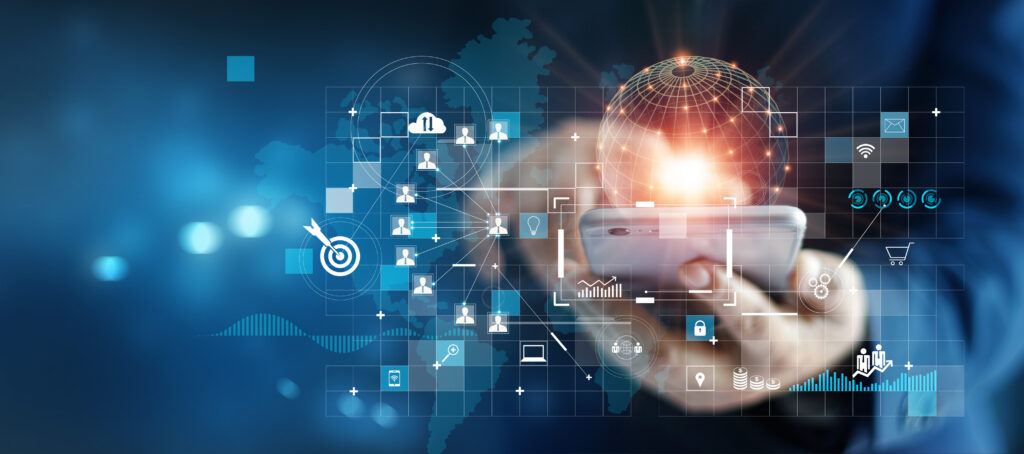 Summary:
This week in crypto policy, the MFSA proposes revisions to Virtual Financial Assets rulebook, while Circle and Grab pioneer a Web3 wallet in Singapore.

In Europe, France and Germany put together a group to look into EU reforms for future expansions. Though the reforms do not explore crypto policy, they propose institutional reforms that could affect the future of crypto in the EU.

According to the Wall Street Journal's recent report, the US crypto clampdown has pushed firms to seek growth abroad as more and more crypto companies are pivoting their growth strategies outside the US. Following increased regulatory scrutiny and the significant crackdown on crypto entities like Binance, companies like Ryze Labs, Ripple Labs, and Zodia Markets – backed by Standard Chartered, are concentrating their expansion efforts outside of US.
This strategic redirection stems from heightened concerns about the profitability of crypto ventures after US regulatory actions altered the legal environment. While the US tightens its grip, other countries like Hong Kong, Singapore, and Dubai are becoming more crypto-friendly, enticing firms to establish operations there.
Ripple Labs, for instance, is recruiting for the majority of its roles outside the U.S., and by year-end, U.S. staff will comprise only about half its global workforce. Despite the stringent approach, U.S. regulators haven't issued an outright crypto ban, indicating that there is still some room for crypto operations, albeit within stricter regulatory parameters.
Read more of CCI's work below:
MFSA Proposes Revisions to Virtual Financial Assets Rulebook
Following suit of other EU states, Malta's Financial Services Authority (MFSA) has proposed amendments to the Virtual Financial Assets (VFA) rulebook that aims to harmonize the VFA Framework with the Markets in Crypto-Assets Regulation (MiCAR) which will apply to crypto-asset service providers from 30 December 2024.
Furthermore, the MFSA is reaching out to the public for consultation on proposed changes to the rulebook. The consultation is scheduled to close on 29 September 2023.
While the new rulebook is expected to be enforced upon publication, a three-month transitional phase will be applied for specific new requirements. This is to ensure that VFA Service Providers have adequate time for compliance.
Among many key changes proposed, Systems Audit requirements have been removed, and the auditor's role has been revised in the IT Audit section. There is an introduction of an "orderly wind-down plan" requirement as well.
France and Germany Put Together a Group to Look into EU Reforms for Future Expansions
A Franco-German working group, initiated by Germany's Minister of State Anna Lührmann and her French counterpart Laurence Boone, has put together a report titled "Sailing on High Seas – Reforming and Enlarging the EU in the 21st century."
It is worth noting that the Paris-Berlin collaboration report, though does not explore digital and crypto policy at length, it proposes various institutional reforms that could in turn affect the future of laws around crypto in the EU.
The group specifically highlights 'the cost of non-action' by the EU. "Given that neither global changes nor internal challenges will become lighter, time and decisiveness is of the essence," the report stated. "Choosing to not reform the EU or not to integrate candidate countries with a strong commitment to the EU and its principles and values would come at an even higher price for the EU, its Member States and its citizens. The EU could be in very real danger if not enough is done to prepare it for the future."

Commenting on the findings of the report, Lührmann said, "It is obvious that the EU needs an institutional overhaul to maintain its capacity to act. This is especially important with the perspective of future enlargements."
"The mission of the working group is to elaborate, within the next months, concrete recommendations on how to strengthen the EU's capacity to act, to protect its fundamental values, to strengthen its resilience, especially in light of the Russian war of aggression against Ukraine and bring it closer to European citizens," Boone concluded.
Read more of CCI's work below:
Hong Kong
Hong Kong's Securities and Futures Commission (SFC) has voiced concerns about crypto asset platform JPEX's suspicious practices and its misleading claims of communication with the US SEC. Hong Kong's regulator also expressed deep disappointment over the unauthorized disclosure of confidential correspondence that violates secrecy provisions of both the Securities and Futures Ordinance (SFO) and the Anti-Money Laundering and Counter-Terrorist Financing Ordinance (AMLO).
The government has also hinted at potential fraud by JPEX that led the SFC to involve the Police.
Meanwhile, the University of Science and Technology's School of Business and Management (HKUST Business School) and HSBC have initiated a one-week pilot program, starting 16th September, focused on a Hypothetical e-HKD (CBDC). The partnership aims to explore the potential of a CBDC under the guidance of the Hong Kong Monetary Authority.
HSBC's platform, designed for this pilot, utilizes distributed ledger technology (DLT) to mimic the infrastructure required for real-time settlement in various retail scenarios. Under the project, almost 200 HKUST participants will receive 100 hypothetical e-HKD tokens in a designated wallet for spending at select on-campus merchants. A notable feature of this digital token is its embedded smart contract functionality, granting automatic rewards for certain transactions.
The pilot will also study user experiences, and the insights gathered will form the basis for future CBDC research.
Circle and Grab Pioneer Web3 Wallet in Singapore
Taking another step towards blockchain adoption, global payments firm Circle Internet Financial has partnered with Southeast Asian ride-hailing titan Grab to roll out a blockchain-based Web3 wallet in Singapore.
The initiative aims to showcase the practical uses of Purpose Bound Money, aligning with the Monetary Authority of Singapore's Project Orchid – a multi-year, multi-phase exploratory project examining the various design and technical aspects pertinent to a retail CBDC system for Singapore.
Through this partnership, Grab's Singaporean users can now access the "Grab Web3 Wallet" within the app, allowing them to earn unique rewards and utilize non-fungible token (NFT) vouchers. Initially, users can redeem the SG Pitstop Pack NFT coupons at select Singapore locations during the upcoming F1 Singapore Grand Prix.