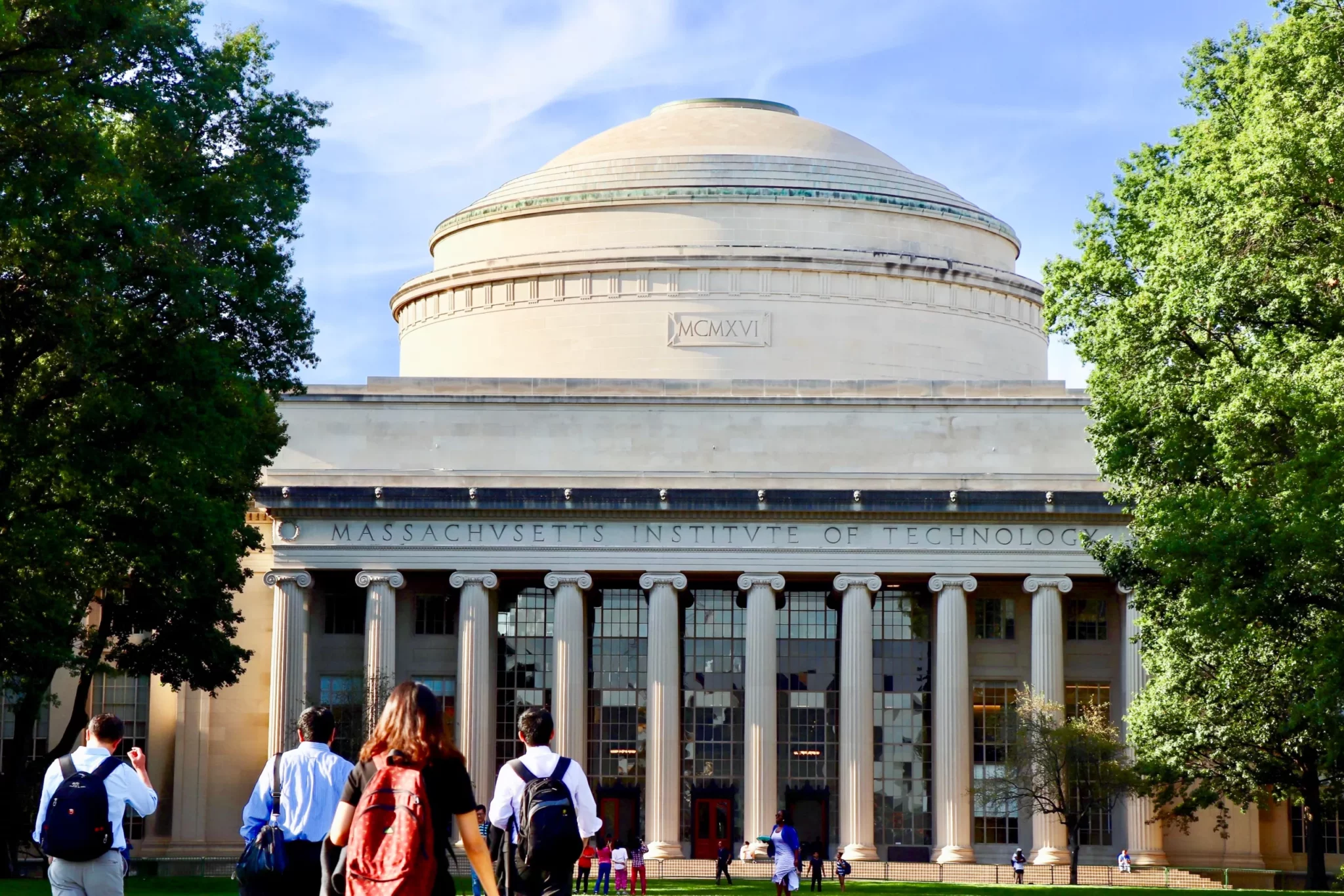 As part of its series looking at crypto in the education space, the CCI spoke to Tomas Pardiñas about what it's like studying crypto, how students view the sector and how he thinks crypto – and the interest surrounding it – is developing.
Tomas is in the first year of a two-year MBA at MIT Sloan, where he helped organize this year's MIT Bitcoin Expo. With a background in engineering, Tomas has worked in product strategy for Google, and has experience in data and analytics, strategy and operations.
His aim after graduating is to create a future venture to make financial services accessible and useful for everyone in the Latin American region.
What's the attraction of the sector?
There is a component of creating something really special. It is like we are recreating the Internet. I think it's the same sort of ethos.
Initially, there was a component of seeing crypto as something cool, with something exciting about it. People wanted to be in the moment. This is starting to disappear, and we are getting to a more mature industry, that looks at use cases and focuses on the end user.
With technology like this, there are a lot of interesting use cases that are emerging, which are starting to touch a whole bunch of different industries – current and prospective – at the same time. So, essentially, it's the same technology, but used in different ways.
How did you get involved with the MIT Bitcoin Expo?
It's one of the oldest student-led conferences about crypto, at least, at the university level. I got involved after researching the event and its organizers, looking at the roles and different responsibilities, and applying to the committee.
What are the benefits of studying in the US?
In the US you see a lot of innovation, even in the way decisions are taken. For example, everybody's talking about how the SEC is going to categorize all these tokens, which brings a lot of attention to the US market. So, although maybe the US is not necessarily leading the way in payments and crypto structure, the decisions it's making are shaping the rest of the globe.
In my opinion, you want to study where the decisions are taken. Innovation will be faster there because there is a feedback loop between regulators, industries and innovation hubs.
That doesn't mean that you should only study the US; I'm not saying that. There are a lot of advantages to studying in the US versus outside of it, but the US is no way as strong as Asia in terms of adoption and creativity when it comes to use cases.
Asian countries are doing a great job in terms of innovation of payments and ways of using crypto. There's a value added there. At the same time, this doesn't necessarily translate in terms of the educational level, so there are trade-offs in choosing one or the other.
How do students perceive the future of crypto in the US?
We are going through some challenges, roadblocks now. Essentially, we need these little bumps in the road, some friction, to get to a mature industry, and that will take time and development.
There is some pessimism from people who are interested in this industry about the pace of regulation in the US over questions like 'what is a security'. This will take time to resolve, but crypto needs a regulatory environment and rules to protect the user. It makes sense because every industry goes through this type of period.
Do students know what type of job they want?
I'd define my answer in terms of the audience for crypto and the crypto community. Those in crypto community are eager to go into the industry and have a fairly good sense of what role they want.
If you look at the wider audience, they either want to a) learn about crypto, or b) already know something about the industry, but want to know more about the job opportunities. Is crypto worth it? Maybe in the long term they might want to jump in, but don't exactly know how to. They already have a specific skill (maybe they already know how to code), and will be looking to see if it's something they can jump into now. So, you see a lot of contrast.
Do crypto-related courses provide the types of skills needed in the sector?
Yes, but this situation doesn't only apply to crypto; it applies to every industry. Universities are major transformers for innovation, but I don't know how fast they can innovate given the pace of innovation that is taking place outside of university.
Students shouldn't expect that the university can meet 100% of their specific needs. At the end of the day, it's very hard to shape someone for a specific role or industry in terms of all the skills they need, especially at that scale. So, what universities in this case are trying to do is promote 80/20 work. They cover the basics and the rest is done through specialization with a specific industry.
Do crypto courses offer enough?
Students at least to get some of the skills for the industry in some way, but the best people who are shaping the industry are those who are constantly innovating and learning. They don't care if their sources are a YouTube video, a university research paper or if it's institutional knowledge.
I think it is harder is for those who are outside of the system to get into a system without some type of credential. Right now, we're seeing a lot of courses or online education and training. This makes it easier to get an alternative means of education without going to a university, for example, which is great. But, my question would be, whether the industry starts to accept these people because sometimes credentials really matter. It will take time, but it is necessary to standardize credentials.
Have challenges in the crypto sector affected student interest?
We are seeing an inflection point. I think there was some kind of noise or expectation about the industry's potential. There were a lot of people or 'tourists' who were speculating, or in the industry because it was cool or because of its perceived economic value. That noise just went away, but an area where there has been no effect is among the students with a real interest and involvement.
Why is there so much student activity in the crypto space?
MIT has specific initiatives related to the crypto industry, such as the MIT Bitcoin Club or the Digital Currency Initiative (Media Lab), which naturally create a lot of student activity in the sector.
Will crypto become a part of everyone's career?
In the long term, I think we will definitely interact with these technologies in most industries. The tech focus on ledgers makes things more efficient, adds trust and transparency.
I think there will be a segment of society who don't want to push this tech because it's not in their best interest. Perhaps governments that are trying to hide things, or sectors that don't want greater transparency. We always have good and bad actors; it's the way it is.
I think there will be more use in the private sector. If your company or solution is trying to embrace users, and, for example, give them their own data to control. Marketing solutions are already starting to tokenize user IDs and looking at alternative ways of identifying users.
So, I think that to some degree, you'll either be using tokenized solutions and crypto or blockchain ledger. This doesn't mean you'll be reliant on tech in every single industry, but I think we will have different segments of industry that will be using at least one of these dimensions.