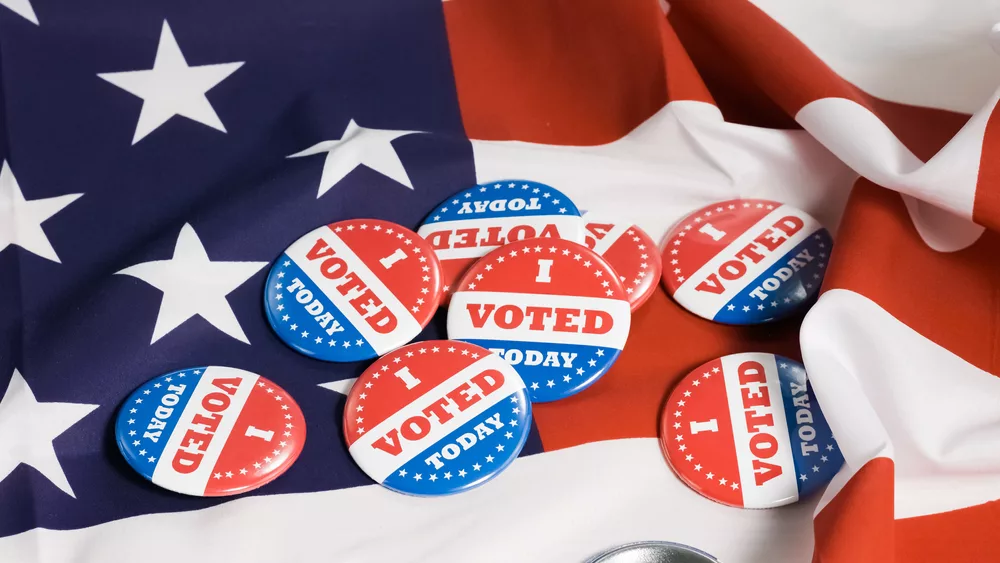 Summary:
The Crypto Council hosted a midterm and crypto Twitter Spaces breaking down results and what they mean for the future of our digital economy.
Industry experts and DC insiders shared thoughts on election outcomes, what the next Congress will look like, and the road ahead for digital assets policy.
Listen to the session and continue reading for highlights
95 million voted
More than 95 million Americans cast their ballots this week in the U.S. midterm elections. Voters weighed in on all 435 seats in the House of Representatives, 35 Senate races, 36 gubernatorial races, and campaigns for state and local offices all over the country.
So what do the results tell us, and what does it mean for the future of digital assets? The Crypto Council brought together industry experts and Washington insiders to break down the headlines, identify major takeaways, and discuss what the industry can expect in the weeks and months ahead as the new Congress takes shape. Listen to the session.
Hosts: Sen. Cory Gardner, Chief Strategist of Political Affairs; Brett Quick, Head of Government Affairs; Introduction by Sheila Warren, CEO.
Guests: Justin Slaughter, Paradigm; Brendan Dunn, Akin Gump; Kara Calvert, Coinbase; Alex Sternhell, Sternhell Group; BJ Martino, Tarrance Group; Logan Dobson, Targeted Victory; Katherine Wu, Archetype.
Takeaways from midterm polling and public sentiment on crypto
Sheila Warren, Crypto Council: "We had a recent national survey, the Council did, which showed that one in seven voters own crypto with support across party lines, and 45% consider crypto a legit part of the economy, and a majority are looking for Congress to act. So there's a push from the public for regulation…So we could see the 118th Congress known as the 'Crypto Congress.'"
BJ Martino, Tarrance Group: I think we've seen an electorate that wants solutions. Not just platitudes. They want cooperation. But they still have strongly held values and we're going to have a divided government… So, there's going to be opportunity for places on issues, where there is common ground across the aisle.
Logan Dobson, Targeted Victory: On the crypto voter: what they embraced was saying that cryptocurrency regulations should ensure that regular Americans are not adversely affected by fraud and market fluctuations. Regulation should focus on turning crypto into a stable place for Americans to invest in.
Importance of dialogue between the industry and D.C.
Brendan Dunn, Akin Gump: Crypto is a new industry, it is a complicated space… I think that the industry has really made great inroads with very serious people who understand that they are deeply serious and long-term policy implications from the developments in this space
Katherine Wu, Archetype: Education is critical to differential signal from noise and understanding the credible differences between players. The majority of builders want sensible regulation that can encourage innovation and curb irresponsible practices. Innovators in the US don't want to pick up and leave.
What to expect in January and beyond:
Justin Slaughter, Paradigm: Only Congress can provide some common sense rules of the road and allow this system to work. It's in the interest of the country for crypto to grow in America. This next year is going to be significant.
Sen. Cory Gardner, Chief Strategist of Political Affairs: As people are looking for things to work on together, crypto is going to be a one of those issues. And it is one of those issues that I think is going to bring Congress together in a bipartisan manner.
Brett Quick, Head of Government Affairs, Crypto Council: Crypto is uniquely positioned. There has been such a pragmatic group of senior members of both the House and Senate from both parties and really from all points on the political spectrum that have been so engaged on these issues. The 118th Congress could certainly be the Crypto Congress with broad recognition that a lot of these things really have to get done.
Alex Sternhell, Sternhell Group: The hope for bipartisanship is real. Getting anything through the Senate is essentially going to take 60 votes. So trying to find a way to work across the aisle is going to be very important.