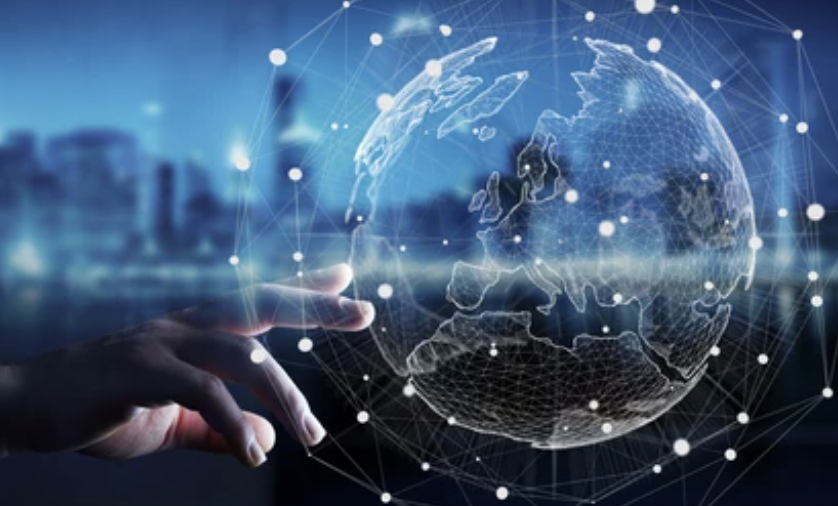 Summary:
This week in crypto policy news, optimism around UK PM Rishi Sunak's appointment of Bim Afolami as the new Economic Secretary to the Treasury.
Standard Chartered launched its blockchain unit 'Libeara' to tokenize traditional financial instruments, including a partnership to create the first tokenized Singapore-Dollar Government Bond Fund for investors.
The Indian Supreme Court declined to consider a Public Interest Litigation that aimed to establish regulations and a framework of guidelines for trading.
Australia's tax authority has clarified its view that its capital gains tax on crypto products also extends to wrapped tokens or token interaction with decentralized lending protocols.
EU and UK Crypto Policy News
This week, the spotlight is on UK Prime Minister Rishi Sunak's cabinet reshuffle, which moves current Economic Secretary to the Treasury (EST) Andrew Griffith into the new role of Minister for Science, Innovation and Technology. Meanwhile, Bim Afolami has taken up the position of EST.
In the past, Afolami has highlighted the importance of digital asset regulation. He also has a strong background in financial services and has shown he is not afraid to challenge regulators.
Commenting on the appointment of Afolami, a UK spokesperson said through a Tweet, "We look forward to working with Bim Afolami as the new Economic Secretary and as the UK government continues to deliver on its ambitions of cementing the UK as a leading global hub for crypto assets and blockchain technology. We strongly believe that the right regulatory and competitive market can benefit both businesses and consumers."
Last week, the European Banking Authority (EBA) published its third batch of draft regulatory technical standards (RTS), implementing technical standards (ITS) and guidelines under MiCA. The EBA has also released its latest draft regulatory standards under MiCA, shaping crucial policy discussions for the EU ahead.
The most recent draft of regulatory standards covers issues as diverse as recovery planning, transaction reporting, liquidity requirements, own funds requirements, stress testing, and supervisory colleges. "The EBA continues its work of monitoring crypto-assets to assess opportunities and risks associated with emerging market developments," the EBA stated.
The EBA is set to hold two public hearings on 17 January 2024 and 30 January 2024 respectively. Links for registration on MiCAR Prudential Package and MiCAR RTS and ITS is available below:
APAC Crypto Policy News
Indian Supreme Court's Stand on Crypto Regulation
In a noteworthy judicial decision, the Indian Supreme Court, headed by the Chief Justice of India, recently dismissed a Public Interest Litigation (PIL) filed by Manu Prashant Wig. The PIL aimed to prompt the creation of a regulatory framework and guidelines for cryptocurrency trading within the country.
Wig, who is currently held in judicial custody for his involvement in a crypto-related fraud, sought the court's intervention in establishing clear regulations for cryptocurrency trading.
Wig, one of the directors at the Blue Fox Motion Picture Limited, was accused by the Economic Offence Wing (EOW) of the Delhi Police of enticing investors with the promise of high returns in crypto investments. Following numerous complaints from the victims, a case was filed against him. Despite the Supreme Court's rejection of the PIL, the bench allowed Wig to seek other legal remedies and approach relevant authorities for his release from custody.
The Supreme Court decision highlights the complexities surrounding crypto regulation in India. It underscored the necessity for legislative rather than judicial intervention in the rapidly evolving digital currency space.
This case takes place against the backdrop of India's ongoing efforts to formulate a regulatory framework for cryptocurrencies. The country has been collaborating with international bodies like the International Monetary Fund (IMF) and the Financial Stability Board (FSB) to develop a comprehensive set of rules and guidelines. These efforts are anticipated to lead to legal legislation within the next five to six months.
India's Advanced Training in Crypto Investigations for Police Officials
Furthermore, India made significant Strides in enhancing the expertise of its law enforcement agencies in the field of cryptocurrency investigations during the financial year 2022-2023. According to the annual report from the Ministry of Home Affairs (MHA), approximately 3000 police officials, including officers from the Narcotics Control Bureau and the Indian Cyber Crime Coordination Centre, received specialized training in crypto forensics and investigations.
This training initiative, part of a broader effort to combat cybercrime and illegal activities involving crypto, saw the Narcotics Control Bureau (NCB) train 141 officers. These officers were educated on how to investigate the use of darknet and crypto, along with other critical skills like tracking digital footprints and gathering intelligence from open sources and social media.
Parallel to these law enforcement advancements, India is also exploring beneficial blockchain applications. For instance, Hindustan Petroleum (HPCL), a state-run oil and gas company, recently implemented a blockchain system for the automated verification of purchase orders. These developments reflect India's multifaceted approach towards crypto and blockchain technology: cracking down on illegal activities while fostering positive use cases in the mainstream economy.  
Australia Expands Capital Gains Tax to Include Wrapped Tokens and DeFi
Crypto policy continues to progress in Australia. The Australian Taxation Office (ATO) updated its capital gains tax (CGT) guidelines to encompass transactions involving wrapped tokens and decentralized finance (DeFi) protocols. This clarification follows the ATO's previous advisory to crypto investors to report capital gains and losses for each sale of digital assets, including NFTs in Australia. The latest guidance specifies that a CGT event occurs when wrapping or unwrapping crypto assets, as this process involves exchanging one type of crypto asset for another.
Additionally, CGT events are triggered when depositing or withdrawing from liquidity pools, or when receiving crypto assets as rewards on DeFi Platforms. This updated tax guidance, though not legally binding like a court decision, could significantly impact Australian crypto users, particularly those engaging in DeFi activities. The update has sparked concerns within the crypto industry, as it might also extend to transferring tokens to centralized exchanges. The ATO's stance reflects an ongoing effort to adapt tax laws to the evolving landscape of digital assets and blockchain technology.
Standard Chartered Ventures into Blockchain with 'Libeara'
Standard Chartered has taken significant steps into blockchain and digital assets space with the launch of its new blockchain unit "Libeara." As a part of its initial ventures, Libeara is collaborating with FundBridge Capital to create the first tokenized Singapore-Dollar Government Bond Fund specifically for professional investors. This initiative will integrate blockchain technology into mainstream financial services.
This venture, emerging from the banks' efforts to expand in the Asian digital assets market, is dedicated to tokenizing traditional financial instruments. Libeara, as a technology service provider, is designed to facilitate institutions in converting traditional financial assets into digital formats on blockchain platforms.
This move is expected to reduce transaction costs and improve the speed of buying and selling assets.